Upgrades Jackrabbit Oak and lots of TouchUI fixes
by Joey Smith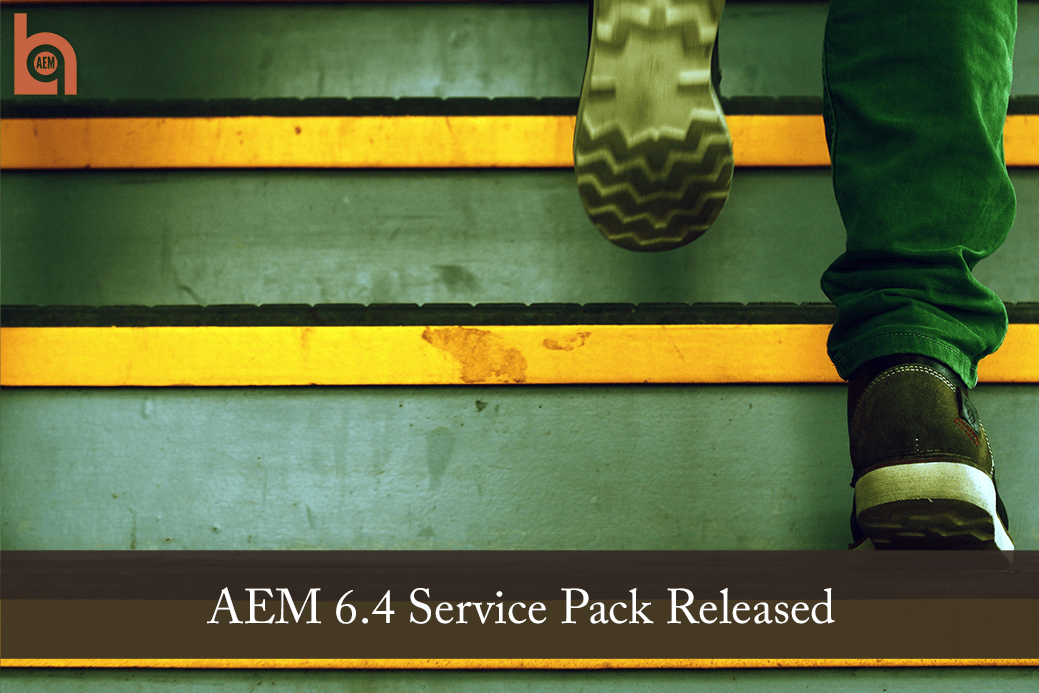 On June 29th, Adobe released the first Service Pack for AEM 6.4. Aside from a minor version bump in the embedded Jackrabbit Oak engine (1.8.2 → 1.8.3, see Changelog here), there are some pretty useful updates in this Service Pack. Highlights include:
STARTTLS support for the Day CQ Mail service
Expanded support for color profiles in Assets
Many OOTB items have been moved from /etc to /conf to really drive the adoption of ConfMgr (check out Nate Yolles' helpful article if you're not sure what I'm talking about)
Various TouchUI fixes, including in the new "cascading dropdown" fields
Lots of expansion of ARIA (accessibility) features throughout the product
Several performance fixes
You can find more details in Adobe's Release Notes, or download the update from Package Share.